Which Mount is Right for My TV?--------Peacemounts VESA compatible TV wall mounts
Views:35 Author:Peacemounts Marketing Publish Time: 2016-11-22 Origin:Peacemounts Marketing
A comprehensive
TV mount
guide that will give you all the information you need to choose the right mounting bracket for your flat panel TV.
Getting Started
One of the perks of
a flat-panel television
's light weight and thin depth is the ability to mount it directly on a wall in your home. While all flat-panel TVs come with pedestals that allow them to be placed on a
TV stand
,
wall-mounting
a TV can save you space and improve the aesthetics of a room. There are quite a few types of wall mounts on the market today, so here's what you'll need to know when deciding on
a flat-panel TV mount
.
Which Mount is Right for My TV?
To choose the right mount, first decide what kind of movement you'd like your TV to have, or if you'd prefer to mount it in a fixed position. See the next article for the types of motion mounts available. Next, ensure that the mount you purchase is rated for the size and weight of your TV. All major brands will list the suggested weight limits of their mounts. Following these restrictions will keep your mount from sagging under the weight of a TV that's too heavy or, even worse, failing mechanically and causing damage or injury.
Most TV mounts follow compatibility standards set by the Video Electronics Standards Association, or
VESA
. The VESA mounting pattern is a set of four screw-holes arranged in a rectangle on the back of your TV, and corresponding holes with the same spacing on a wall-mount. This standard ensures that all VESA-compatible TVs and mounts are totally interchangeable. It's a good bet that any TV mount sold today is
VESA-compatible
, but you should always confirm, just to be sure. Peacemounts most products are Supports VESA, such as
DT52 Tilt VESA tilting TV Wall Mount
, it supports VESA patterns up to 400x500. Tilt adjustable from 5 degrees - 15 degrees. Includes all necessary mounting hardware for mounting onto wooden studs, concrete, or solid block.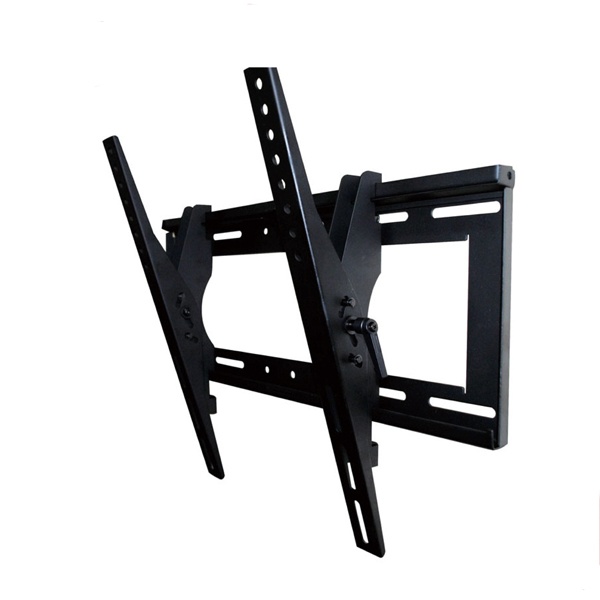 If you want to know more about
VESA TV wall mounts
, feel free to contact us. see you next week and peacemounts will tell you Should You Choose a Fixed or Motion Mount?
Read More:
Tilt TV Wall Mounts