Should You Choose a Fixed or Motion Mount?
Views:23 Author:Peacemounts Marketing Publish Time: 2016-11-29 Origin:Peacemounts Marketing
Peacemounts has various TV mounts, how to choose a fixed or moveable mount confuesd many people. Whether to choose a fixed or moveable mount will depend on your personal preferences, room layout and intended audience of the TV. Each type of mount has its pros and cons. Continue reading for a better description of each type of TV wall mount.
This type of mount holds the TV snug against the wall, flush with the wall. It keeps the TV closer to the wall than any other type of mount, giving a very clean, custom look. However, a fixed TV wall mount offers no position adjustment. These are best for installations where you have total control over the lighting, to avoid glare on the TV screen; and for rooms where people will always be viewing the TV from the same position, ideally positioned centered in front of the TV. These are also the least expensive TV mounts.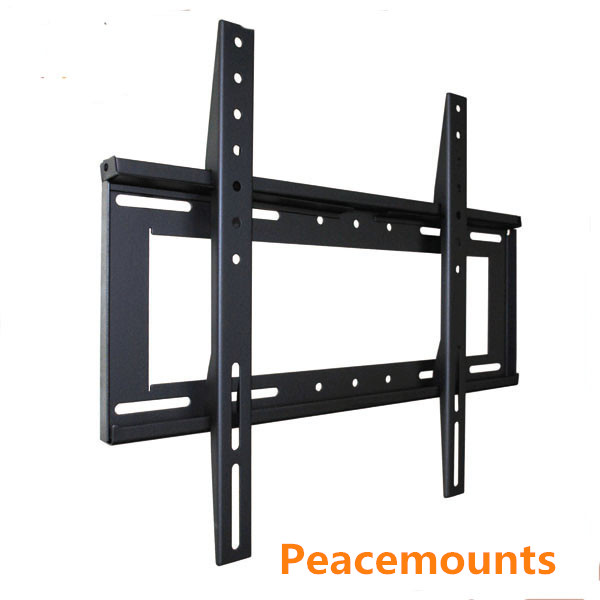 Tilting mounts allow your TV to angle your TV vertically, while maintaining its position on the wall. They do not allow any horizontal movements. A tilting wall mount is recommended for installations where a TV is mounted higher than normal such as over a fireplace allowing you to angle the display down towards the viewers. Tilt adjustment also allows for some control over glare from windows or room lights. The amount of tilt available varies by model, but you can usually expect anywhere from 5-15° of vertical adjustment.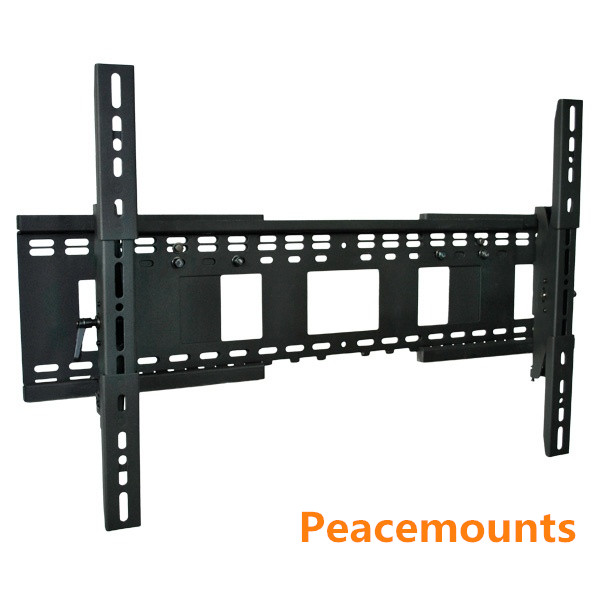 Full motion TV mounts (also called articulating mounts) allow the greatest range of movement for your flat panel TV. An articulated swingarm allows you to move the TV towards or away from the wall, tilt it up or down, and angle it from side to side. Full-motion mounts ensure your TV is always at the perfect viewing angle, perfect for rooms where viewers can sit in a variety of locations, or to combat continuously changing glare in rooms with lots of sun exposure.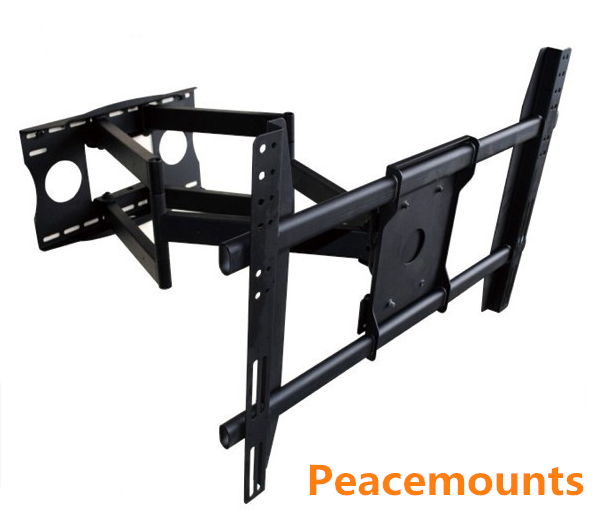 A full-motion mount also opens up more creative TV installation possibilities, like hiding your TV into an armoire from which you can easily extend it outwards when you're ready to watch; into a corner; or on a wall that's at an angle to your seating. Remember, when using a full-motion mount, make sure all of your audio and video cables re long enough to reach your TV at maximum extension
After reading all of the despriction, Do you clear that Should You Choose a Fixed or Motion Mount?