International reactions to Xi's B20 speech
Views:16 Author:peacemounts Publish Time: 2016-09-04 Origin:peacemounts
Global business and opinion leaders shared their views about Chinese President Xi Jinping's keynote speech at the opening ceremony of the B20 Summit in Hangzhou, Zhejiang province Saturday.
"China would work with other parties to ensure that the Hangzhou summit comes up with an integrated prescription to help the world economy move along a path of strong, sustainable, balanced and inclusive growth," Xi said.
Here are excerpts of their comments.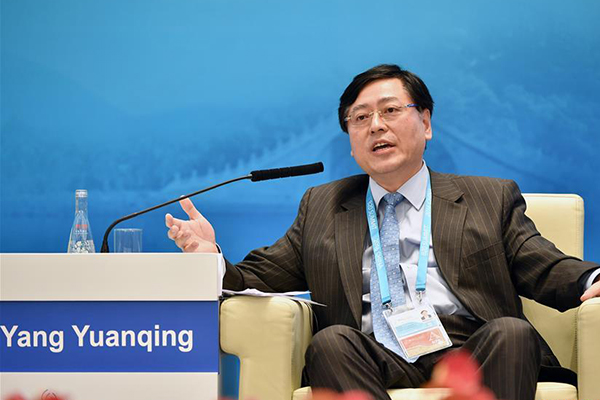 Yang Yuanqing, CEO of Lenovo Group, world's largest PC maker
I noticed in President Xi's speech words like "innovation" and "growth" are mentioned frequently. President Xi has great expectations for Chinese business circles, which cheers us up a lot. The most important subject under discussion at the summit is to realize the innovative pattern of growth.
I think new technology is always the main motivation of economic development. The technical innovation and IT technical revolution have great power to drive economic growth. The Chinese economy is in the key stage of transformation and innovation. We expect to contribute our wisdom to Chinese and world economic growth.
Robin Li, CEO of Baidu Inc, China's search giant
I'm very impressed with President Xi repeatedly talking about "innovation". Innovation is not only the key driving force of China's new normal economy, but also the source of new world economic growth.
As what Xi said, the internet-centered, new scientific and technological industrial revolution is on the way; new technologies will change people's lives dramatically; and emerging industries and technological innovation will revitalize the world economy. Governments and enterprises in all countries should deeply cooperate with each other in the platforms, resources, talents and policies and join hands to push forward innovative development.
Scientific and technological innovation is the enterprise gene of Baidu. Baidu has invested for years in avant-garde technological fields, such as artificial intelligence, deep learning and big data, among others. We will make more explorations in some subversive technological fields, such as driverless vehicles.
Jing Xiandong, CEO of Ant Financial, Alibaba's financial arm
President Xi mentioned "innovation" and "inclusiveness" many times in his speech. China advocates a global economy that features innovation and tolerance. I am greatly impressed by that. The speech prescribes remedies for the global economy and points out the direction of development.
The world is looking for the new economic motivation and the innovation incentive is the only way to make the global economy recover. To build an inclusive and open world economy is also meaningful and exciting. Inclusive finance is indispensable for the development of the global economy.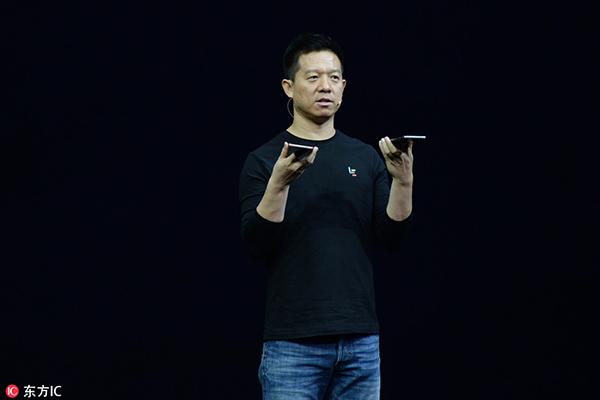 Jia Yueting, CEO of LeEco, one of the biggest online video companies in China
The Chinese economy and Chinese businessmen play more important roles on the stage of world economy. The Chinese economy has become an essential motive force for the world economy. I feel very proud.
President Xi said technical innovation is the key to economic growth and the Internet is the core of the new technical and industrial revolution. LeEco, as one of the innovation internet company, is inspired.
Liu Qingfeng, chairman of iFLYTEK Co Ltd, a technology startup in the research of intelligent speech and language technologies
President Xi's special mention of artificial intelligence (AI) is a great encouragement for people engaged in AI technologies and the AI industry.
AI is one of the greatest dreams of mankind, and will be a technological revolution that will produce the most profound impact on man's economic development and social life in the next 30 years.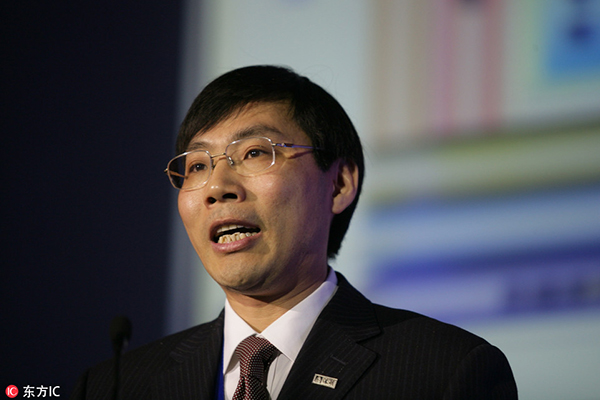 Sun Pishu, chairman and CEO of Inspur Group Co Ltd, a cloud computing and big data service provider
I'm impressed with what President Xi said, that scientific and technological innovation is the key to development.
During supply-side structural reform, China has pushed forward the data-oriented 'fourth industrial revolution' by implementing the strategies of "Internet Plus", "Made in China 2025", and the big data action plan, among others, and has achieved breakthroughs in some key scientific and technological fields and strategic emerging industries. These new economic forms will become important engines to push China into achieving economic growth at a medium to high speed.
Antonio Fatiguso, Beijing bureau chief, ANSA news agency
I'm impressed by China's commitment to promoting global economic growth and believes that China can provide a new driving force to and open up a new chapter for global economy against the general background of economic slowdown. I agree with President Xi Jinping that innovation will play an extremely important role in the process. Mankind is faced with multiple roads to drive economic growth and picking a proper road for sustainable development is the key.
Clare Pearson, chairwoman of British Chamber of Commerce in China
The speech of President Xi shows China is moving from sideline to central in global governance. By literally and metaphorically building bridges across the new Silk Road, China will share its prosperity with the world.
I think the keynote of the speech is 'quality, not quantity'. I think all companies need to clean their mind and adopt this philosophy for sustainable business.
Hasan Abdullah, senior news editor of the Turkish Radio and Television Corporation, Turkey's national public broadcaster
President Xi talked about more integration, opening up to the world. If you look at the last decade, policies made in China are quite amazing. Xi also mentioned that 700 million people have been taken out of poverty (since the reform and opening-up), it's very significant.

Nicholas Daviesjones, correspondent of Anadolu Agency in Turkey
The development in China is huge. China is playing a more important role in the global economy system. China is becoming more and more competitive in the world economy.
Miguel Angel, editor of Mexico's Journal Mundo
China, as the second largest economy in the world, should play a more important role in world economic governance. I'm looking forward to seeing measures that China will be taken in further opening up. In the same time, I hope China can successfully deal with some controversial issues, such as territorial disputes, on the grounds of seeking common ground while maintaining difference, and push forward world economic growth along with other countries."
Garret Wallace Brown, Department of Politics at the University of Sheffield, the UK
President Xi used the phrase "win-win" almost fifteen times during his speech, which set the tone that there should no longer be a few elite counties making economic progress, there should be much more distributed across the globe. It needs a certain amount of commitment from the G20.