Happy International Working Women's Day
Views:110 Author:peacemounts Publish Time: 2019-03-08 Origin:Site
International Working Women's Day (IWD) is called "United Nations Women's Rights and International Peace Day" or "United Nations women's rights and international peace day", also known as "International Women" in China. Festival, March 8th and March 8 Women's Day. It is a festival established on March 8th each year to celebrate women's important contributions and great achievements in the economic, political and social fields.
On the occasion of the "March 8" International Women's Day, women's organizations and feminist activists in various countries have worked hard to promote women's rights into important national, regional and international human rights agendas, suggesting international or national gender blind spots on women's issues. They encourage and organize women to share their experiences of happy women's day, discuss issues such as pornography, nursery, sexual harassment, rape, domestic violence (such as beating wife, child abuse), and urge some important government websites to reflect women's lives and work. The investigation and report documents are adopted to formulate relevant policies. 3.8 International Women's Day is a holiday for women all over the world. This day is recognized by the United Nations and has also been determined by many countries as a statutory holiday. Women from all corners of the country, although distinguished by different national boundaries, races, languages, cultures, economics and politics, can celebrate their own festivals on this day. Let people look back at the struggles that have been made for equality, justice, peace and development 90 years ago.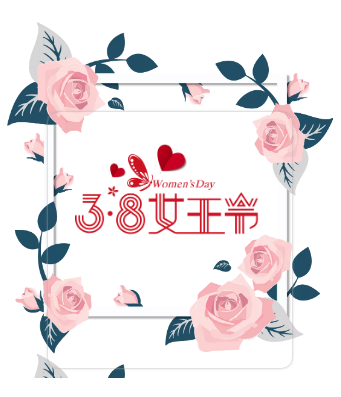 On this day, men from different ethnic groups and different ages in the streets of different cities prepare gifts for women—wife, girlfriend, daughter, colleagues, mothers.