Good News! 33% OFF For Tablet Stand Promotion- Only 10 Days
Views:1 Author:Peacemounts Electronics Co., Ltd Publish Time: 2015-09-28 Origin:Peacemounts Electronics Co., Ltd
To All our New and Old customers:
Good news!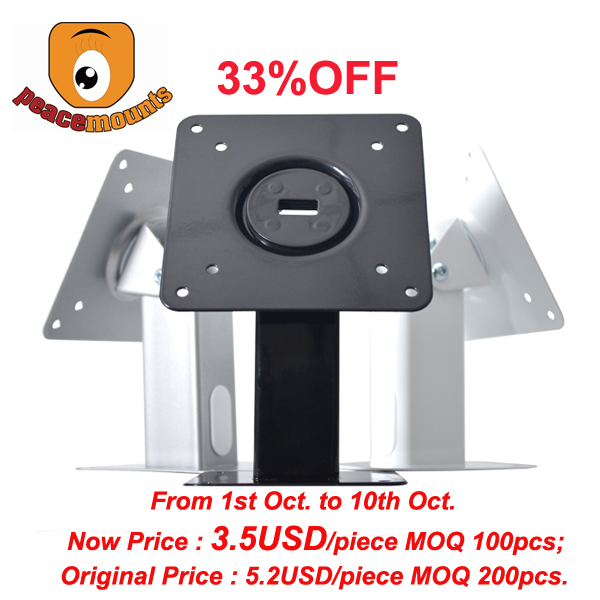 As every YEAR we do October is promotion month, special discounted deals for our customers.
As far as we know, the tablet stand is coming an essential product for each user of tablets and hot sale product.
This month we offer you special deals on our IPA-1 which we shared earlier. It can rotate 360 degrees and 180 degrees tilt, and we created the iPad cord cable management.
This is the right chance to win with us a good healthy margin for this good solution stand for iPad.

Looking forwarder to hearing your inputs.