Customers from Saudi Arabia Will Visit Peacemounts
Views:7 Author:peacemounts Publish Time: 2016-07-08 Origin:peacemounts
Next week, there are three customers visiting our company—Peacemounts Electronic Co., Ltd.. Our customers are from Saudi Arabia. They will arrive at our company at 1:30 pm. on 13rd, July, 2016 and leave at 4:30 pm.. During these three hours, they will visit our products of Video Wall Stand and office.
Saudi Arabia merchants tend to run a variety of import and export commodities, and are good at bargaining. So you need to be attentive and patient to do business with them. Whether on behalf of Company or Country, presenting small gifts is very popular. Electronic and mechanical gadgets are also very popular, but do not send the old-fashioned stuff. Arabs are naturally generou, especially if you love something, they will insist on presenting you, so you are sure to pay attention in this regard.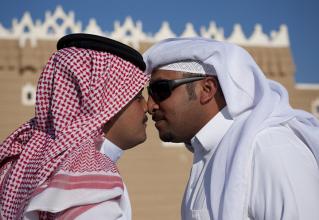 Saudi Arabia in customs like most parts of the world, shall shake hands with the practice when they meet and leave. Not only you need to shake hands with people who talk to you, but also should shake hands with everyone in the office. Saudi businessmen are very polite, hospitable and very warm to friends. When they meet you, they often kiss on your cheek and hug you a few times, which you do not have to be surprised.